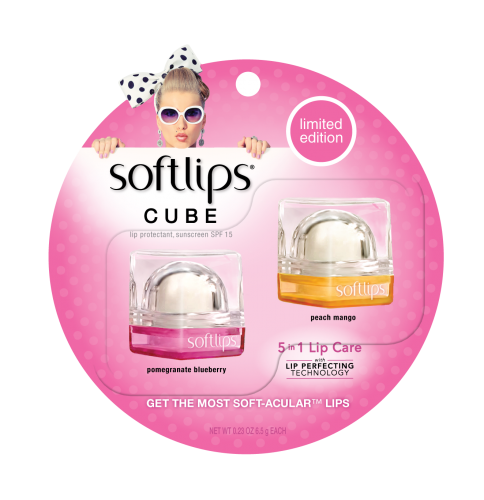 My fav lipbalm right now are the Softlips cube which now come in a two-pack (one for the coat, and one for the car), and in two new flavours!  Pomegranate Blueberry and Peach Mango.  These also have a slight minty tingle to them which is typical of the Softlips products (they were always known for their mintiness, in addition to making your lips super soft).
They also have SPF 15 which makes them perfect for spring.
$6.49 for the two-pack.