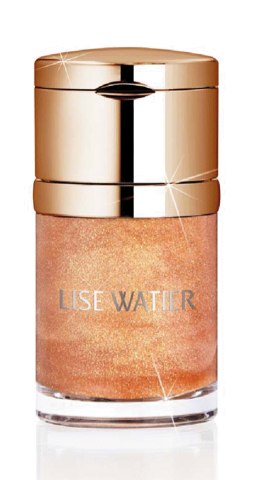 This is the cutest must-have product for the summer – Lise Watier's Duo Havana Kiss and Glow, available only this summer for $35.
Why is it amazing?  Because the top of the product has a shimmery bronze lip-gloss in the prettiest pinkish bronze, and the bottom of the bottle has a sparkly body gel that's cooling to the touch and leave your skin shimmery.
The best part?  The bottle is small enough to toss into your purse or summer tote.  That means that after a hot afternoon playing in the water, you can reapply your sparkles so easily!  Touch up the gloss whenever you want, not just at home!
Love it!