Opening with a look at my lashes instead of the product – I really liked this mascara!
Mascara is my desert-island makeup product.  I put it on even just to go to the grocery store, so I go through a lot of mascara.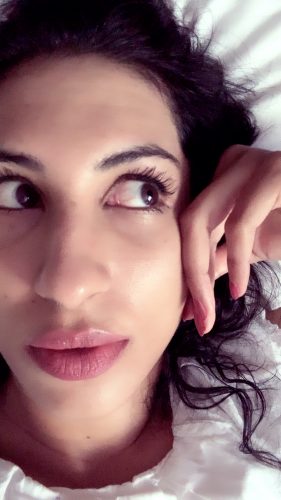 This Lise Watier Eye Opening Vegan Mascara has a nice thin wand, as you can see in the picture below, so it really lets me get to the base of my lashes. Even though the wand looks so thin, it has a lot of product on it so I'm easily able to get tons of product on my lashes.  The formula is thick and rich and really lets you build a lot of volume without a lot of work.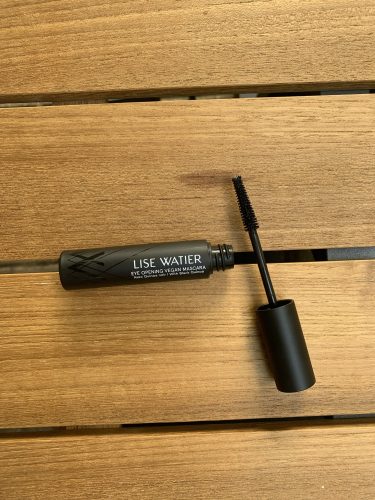 I loved wearing this mascara, but it did smudge on me if it was very humid outside, but as long as I was inside in air conditioning it wore great.
$28 at Shoppers Drug Mart.