You know it's the holidays when you see such glitter and sparkle at the stores.  Check out Lise Watier's Festive Winter 2011 collection at Shoppers Drug Mart!  Here are some of my favourite products: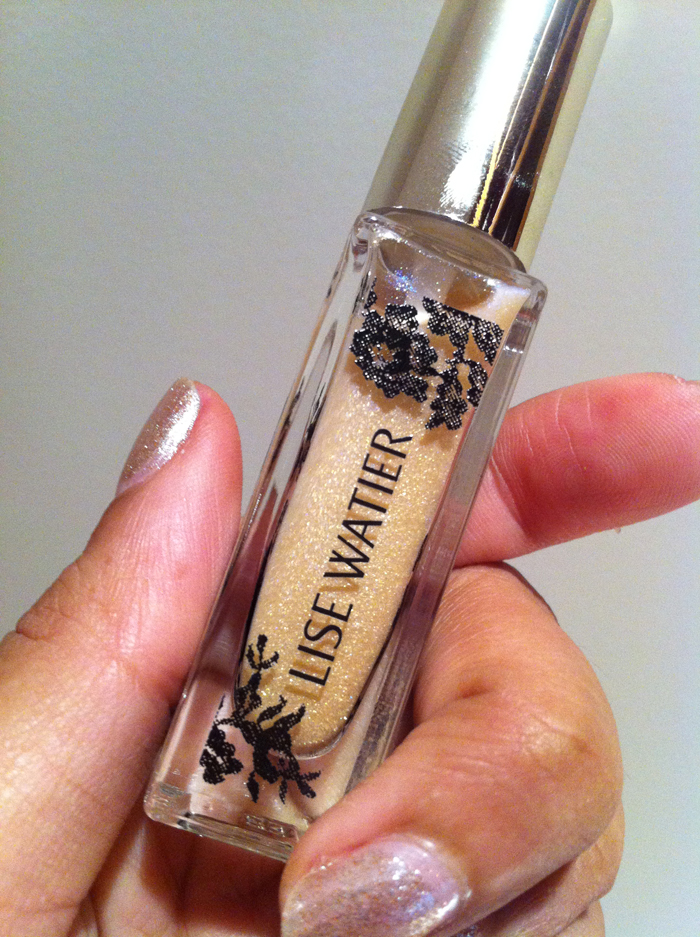 Above is the Liquid Gold Eye and Cheek Illuminator ($25). This is a quick drying liquid to powder highlighter, but I have to say that this is actually better when you mix a drop into your foundation! It gives just the right amount of glow and I adore it. The product is unique and a little goes a long long way!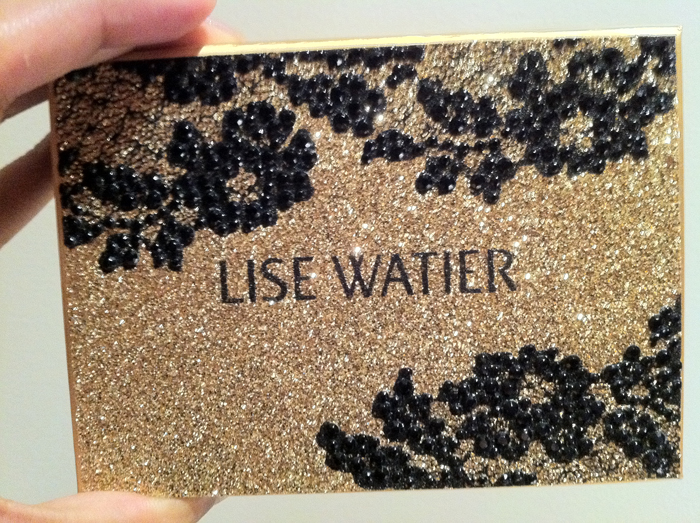 There's also Festive Palette Trio and Mascara ($39). It comes in the gold shades below, or in a mix of plum colours that are better for a smoky eye. The colours are wearable and the packaging is the best.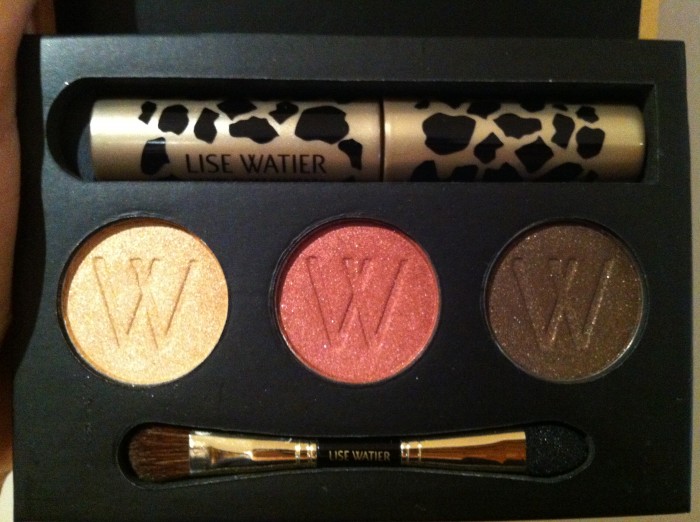 Everything is limited edition.