Lise Watier's summer collection is a lovely collection of jewel tones and bright shades of the eyes and lips.  Check out my pictures and a run through of the products:
Lise Watier Bora Bora Palette ($38).  A neutral gold shade anchors this palette and lets you use it for the day, and the bright vivid tones make it perfect for the weekend or the night out.  The best part is that the metal case also includes a huge mirror.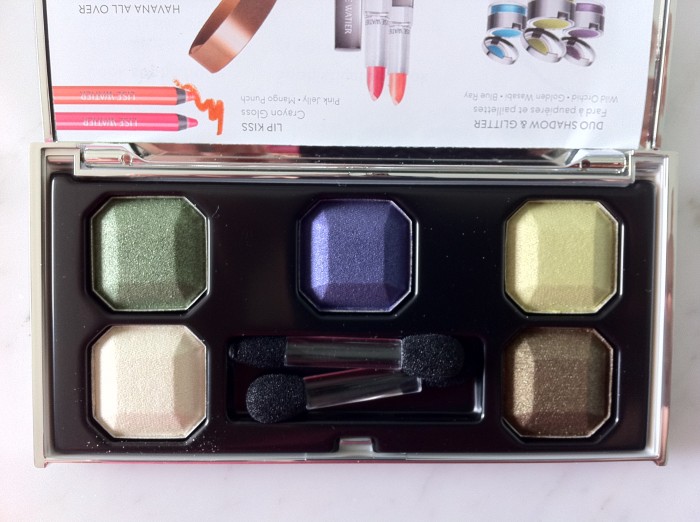 The Duo
Shadow & Glitter Eyeshadow and Sparkling Effects ($25).  This is a cream to powder shadow paired with a matching glitter.  I really wanted to like this product, but it just didn't work for me.  The shadow creases easily, and the glitter isn't at all fine.  It's a cool product that a makeup artist might want in their kit, but I couldn't find any practical uses for it.  Regular shadow creases on me so easily that I can't imagine using this without a primer and a sealant on top.
Lip Kiss Crayon Gloss ($18).  I love this Crayon gloss.  The slightly sheer finish and the bright fruity colours make it a staple for the summer!  These are the best part of the whole collection!
There is also a Havana All Over Bronzer which is lovely and shimmery and has just the right amount of pigment for use on your body. The compact is quite large meaning that you can take the biggest brush you have, and give it a generous swirl in the powder.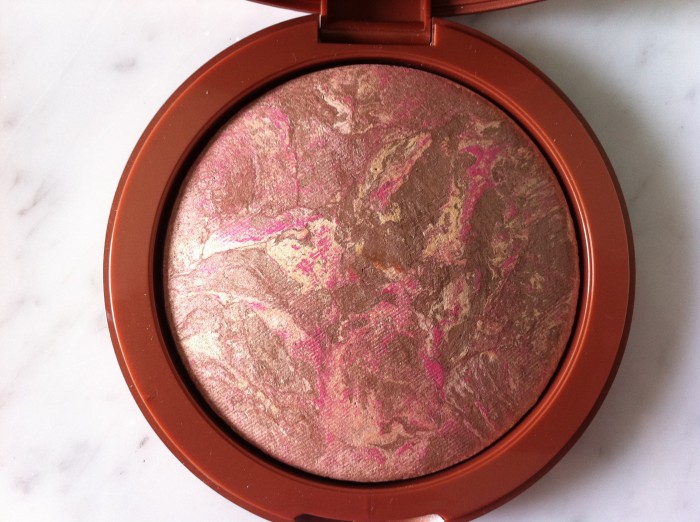 What do you think of the collection?  Is there anything you're going to pick up?