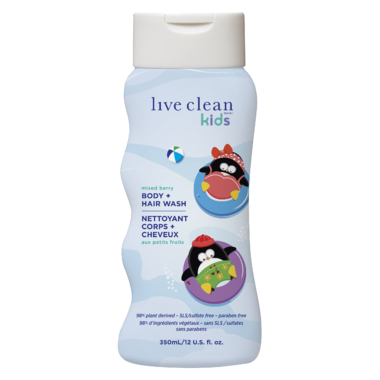 Here's how you're going to be the perfect light texture to your hair this summer – keep note of this especially if you find that your hair is a little more limp than usual.
Switch over to using Live Clean's Kid's Body and Hair Wash – it's basic, but not harsh on your hair, not overly moisturizing, and sulfate, phthalate, petroleum, and silicone-free.  Your hair will be clean and soft in a way that your regular shampoo just doesn't do.
Plus, it's less than $10 at the drugstore.
This stuff absolutely saved my hair this summer, especially after lots of swimming and washing.