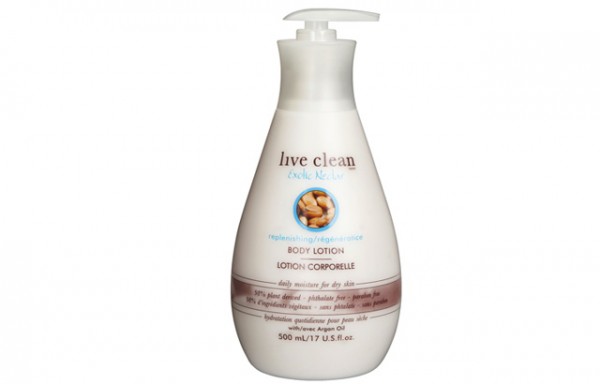 I'm kind of having a Live Clean moment right now.  First, I loved their hand soap, and now I'm using the body lotion in the same great Argan Oil-infused line.  
This is the prefect lotion to transition into the warmer months.  It's light on the hands but still fortified with glycerine, grape-seed oil, and olive oil to leave your skin nice and moisturized without any greasiness or residue.  The lotion sinks in quickly but goes beyond the basic body lotion because it makes skin feel so nice. 
Pick it up at drugstores for $6.50.