If you like all things holiday to change up the flavour of your home, then @LiveCleanCan Festive Hand Soaps are for you, and I know I look for them every year because I love how they smell and the packaging is so pretty.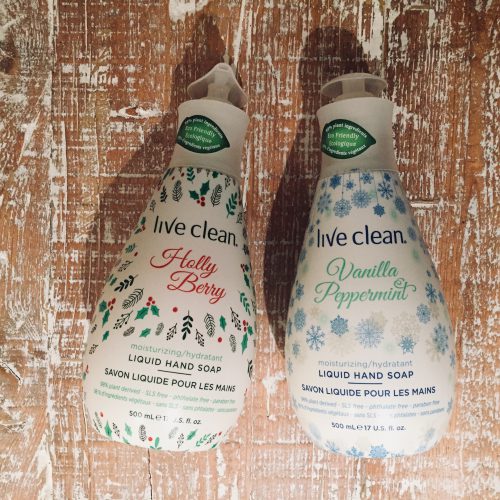 The two scents this year are Vanilla Peppermint, and Holly Berry.  The Vanilla Peppermint is my favourite because it definitely reminds me of a peppermint cookie.  They are also less drying than regular soaps and feel nice on your hands.
The packaging is so pretty and when my kids see that there's a new soap they're so into washing their hands which is definitely a good thing.
Also!  They're in a huge 500 mL bottle which lasts forever!
$5.99 available at Walmart, Amazon.ca and Well.ca