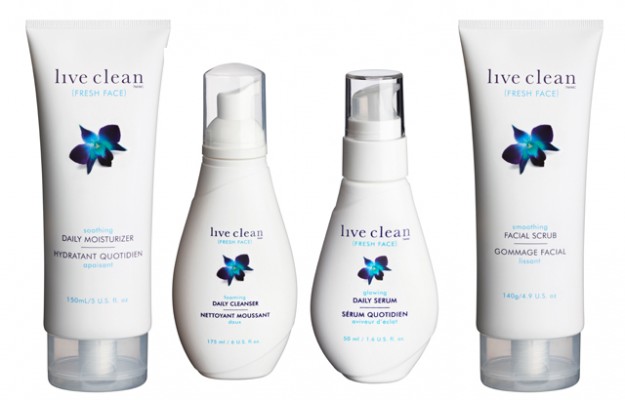 Latest from the cult favourite organic/natural brand Live Clean, is a new line of face care products that are seriously awesome. I've already mentioned the Live Clean's Deep Cleansing Clay Mask that uses an antioxidants and clay to give you fresh clean skin for the summer.  The mask is 98% plant derived, and formulated with organic botanicals so it's perfect if you prefer your products to be more on the natural side.
I'm also a fan of Live Clean's Fresh Face Smoothing Facial Scrub because it's full of natural ingredients and yet washes away clean instead of being oily.
The line also has an amazing cleanser, toner, night cream, and daily moisturizer.  They're all gentle and easy-to-use products and best of all, available at the drugstore for reasonable prices.