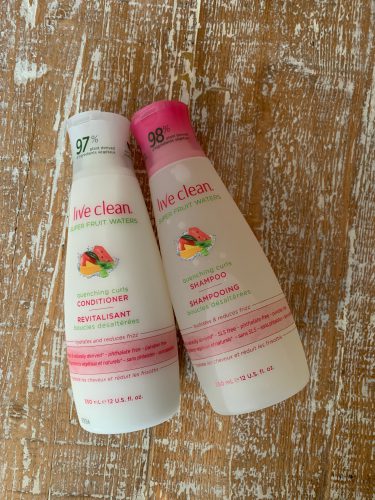 If you're a fan of Live Clean (like so many people in my family are) you'll be happy to know that there's a new line of Live Clean haircare that's just for those of us with curly hair.  The Super Fruit Waters Quenching Curls Shampoo and Conditioner is made up of light-weight hydrating ingredients to leave curls fresh and bouncy.
If you have frizz-prone hair, this might be your first step in taking care of that.
Available in drugstores and mass merchandisers now.
$7.49 – $7.99.