L'Occitane is known for its shea butter skincare products for the body, but it also has great face care products including their Peony line which smells amazing.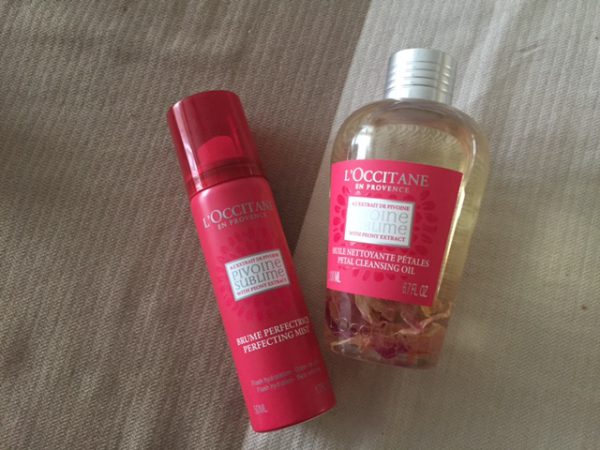 Now, the Peony collection includes the Peony Petal Cleansing Oil ($40), and their reformulated Peony Perfecting Mist ($20).  Both, smells amazingly floral.
Lets start with the Perfecting Mist.  It's great under moisturizer and on top of makeup to help it look more dewy and not as matte.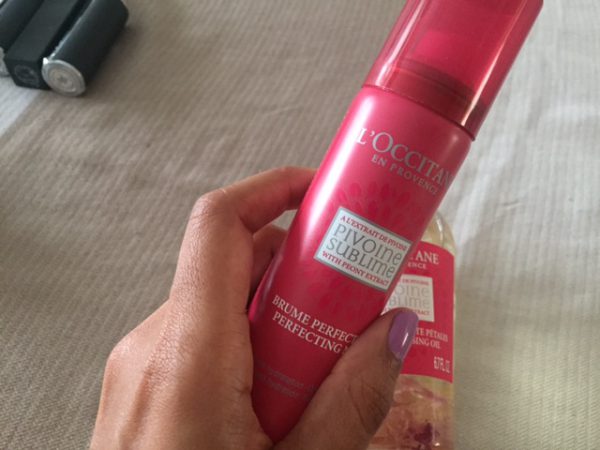 The Cleansing Oil has actual Peony petals in it!  A little bit goes a long way with this cleanser, and it does a fantastic job of melting makeup and then washing completely clean when you add a bit of water.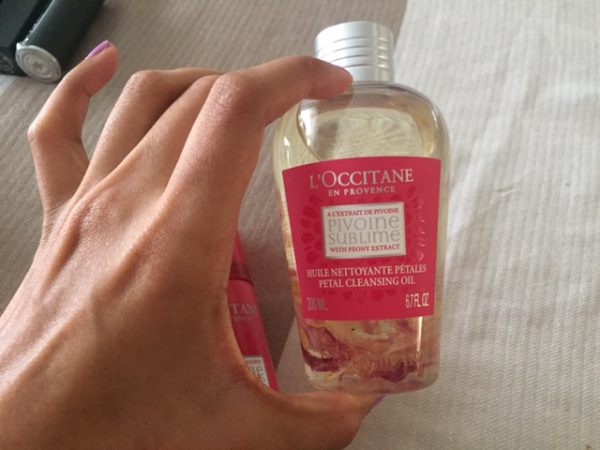 Both of these are available at L'Occitane boutiques now and online.