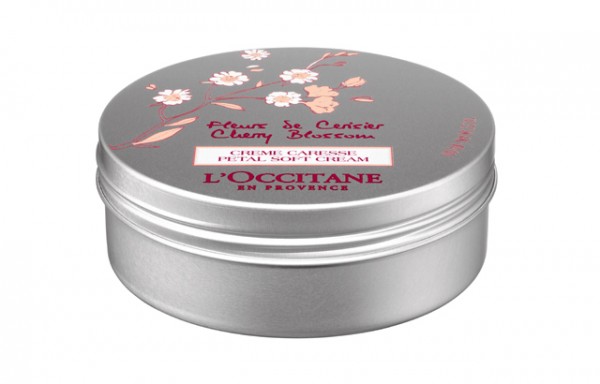 The Cherry Blossom collection comes to L'Occitane boutiques this spring, and in addition to an Eau de Parfum ($65), there is a new LE cream formulation called Petal-Soft ($28). Different from the Ultra Soft Cream we introduced you to earlier this year, this cream has more of a glycerine base and the formula is much lighter and absorbs into skin almost instantly.
The scent is fresh and floral with a touch of cherries coming through the freesia, lily of the valley, and cherry blossoms.
If you're familiar with L'Occitane products, the texture of this cream is very similar to that of their limited edition hand creams that they come out with a few times a year. These creams still have shea butter in them, but not as much as some of the other creams sold by L'Occitane.
Check out the entire Cherry Blossom line at L'Occitane boutiques this spring.