Every year, L'Occitane launches a limited edition product in support of International Women's Day.  This year, this product is a Shea Butter Balm scented with rose and decorated in a design reminiscent of fabrics worn by the Burkinabe women in Africa.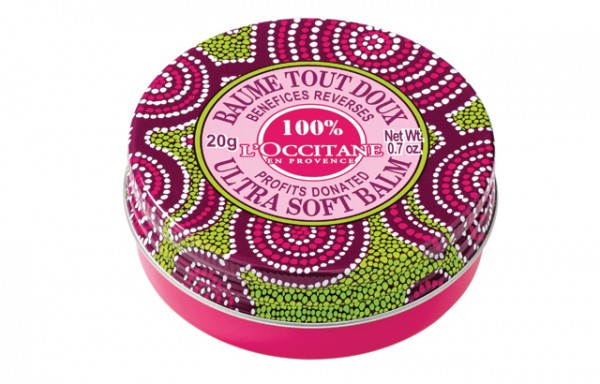 The Solidarity Balm is only $6 and 100% of the profits will go to an NGO that helps fund women's leadership in Burkina Faso, where L'Occitane gets is Shea Butter.
Pick up the balm in L'Occitane boutiques.  It is a hard balm that melts in the palm of your hands.  It's great as a nail and hand balm, or even applied on the ends of your hair to smooth down ends.
The balm is so potent and thick that it lasts a long time.  Pick it up at L'Occitane boutiques.