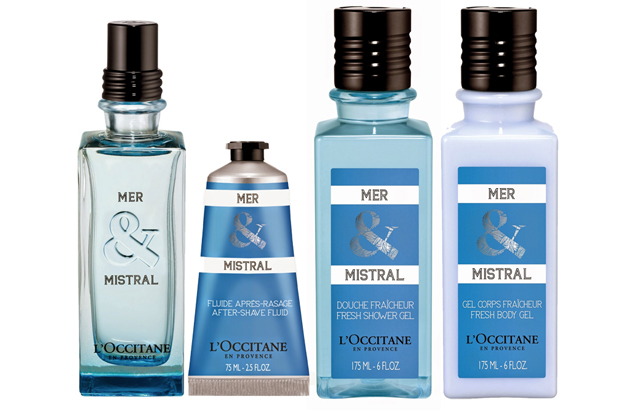 This summer, L'Occitane adds a new scent to their higher end line La Collection de Grasse. The new scent is a unisex one and is called Mer & Mistral and comes in an eau de toilette ($75). Actually, though they're labelling it unisex, the scent is pretty masculine, and L'Occitane is aware of that because they've also introduced a shower gel ($20), a cooling moisturize ($24) and aftershave lotion ($36).
The scent is definitely aquatic and smells fully of the ocean. There are notes of cypress, rosemary, and pine giving the fragrance very woody notes combined with a salty aquatic blend. The musky base keeps the scent feeling fresh and clean.
Pick it up at L'Occitane stores now.