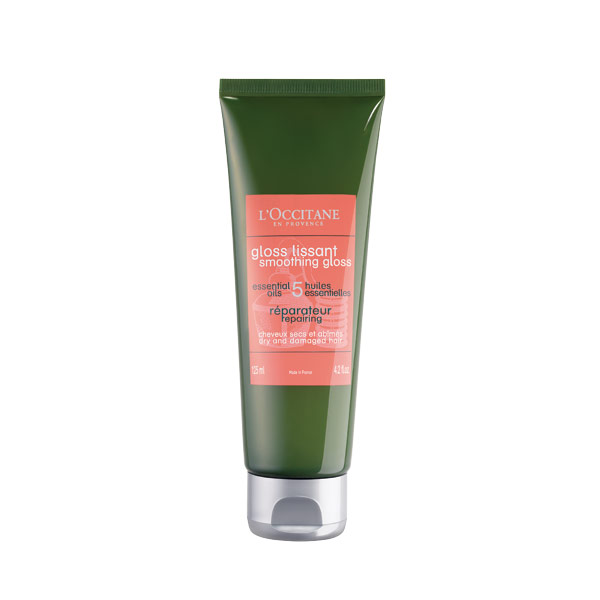 You'd think that with 5 essential oils, L'Occitane's Smoothing Gloss would be almost like a hair serum, or an oil, but it's not at all.  The product is actually a thick viscous gel that sets hard and shiny.
The directions on the bottle suggest that you apply this before heat styling (blow-drying and smoothing with a hair straightener) but actually, I found that using this made it very difficult to even comb my hair.  It left my hair stiff and as it dried, it set even more.  Blow drying it was pretty much out of the question.  I tried, and my round brush just got stuck in my hair!
It retails for $30 at L'Occitane stores, and it's perfect if you want a gel that's kind of moisturizing, but it's not what I like to use before styling my hair.