There are products you use in the winter, and then there are products that you use in the summer.  Thick body butters and lotions are done, and slippery fresh lotions and gels are in right now.  That made me reach for L'Occitane's Verveine Icy Body Gel, which is made up of water and glycerin in a smooth quick-drying formula.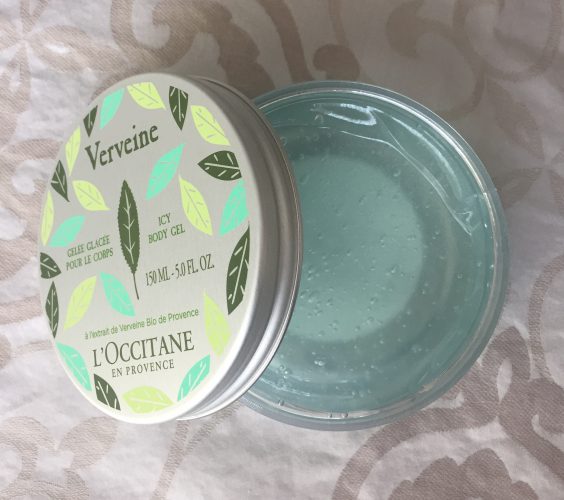 There's a little shimmer in this, but mostly it's a light gel moisturizer that's perfect for cooling down.  I like to use this at the end of the day when the day's caught up with me, and it's the perfect cooling treat on a hot day.  The gel is not sticky as long as you don't apply too much, and it's heavily scented but the Verveine scent is fresh.
Check out this and the rest of the Verveine line which includes a hair and body mist, and exfoliating sugars.
At L'Occitane Boutiques now.  $44.