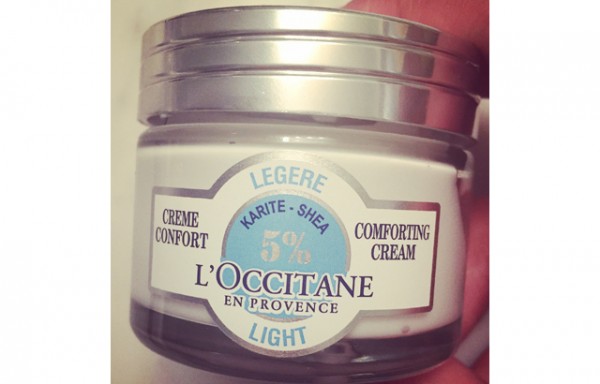 If you're looking for intense hydration but need it to be light and not greasy, then you have to try L'Occitane's new Comforting Cream.  It has 5% Shea butter in it, but is non-greasy and absorbs within a couple of minutes to leave your skin with a satiny finish.  It even works for skin that's slightly oily to prevent it from getting dry despite the oil.
The texture is truly light and a treat to spread over the face.
I love mixing a pump of foundation into it and then smoothing it all over my skin and even rub the excess into my hands.
If you need more hydration, the original Ultra Rich cream with 25% Shea butter will be for you.
$30 at L'Occitane boutiques.