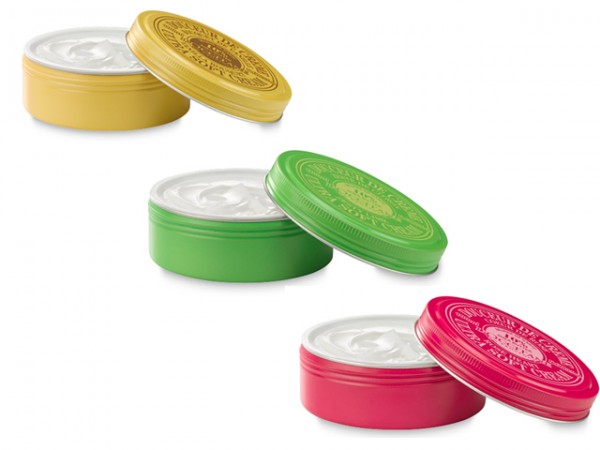 Ever since L'Occitane came to North America, I've been a huge fan of their Shea Butter formulations because they're super hydrating. If you're familiar with the brand, you know that their body moisturizers are the best but they can sometimes be difficult to spread just because of the amount of shea butter in the formula.
This winter, all that has been remedied with the launch of their new Ultra Soft Cream. Available in three scents – Rose Heart, Zesty Lime, and Vanilla Bouquet – these creams are easy to spread, non-greasy, and smell amazing. They're still high in shea butter – 10% Shea Butter in each jar – but the light texture is at par with a heavy lotion.
Pick them up for $28 each at L'Occitane boutiques.