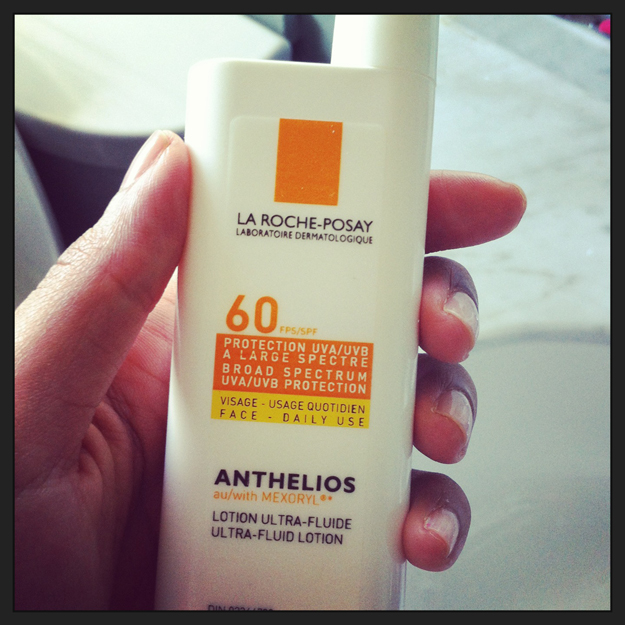 If you're reading this, maybe you haven't left the office for the cottage, or maybe you're on your way, and maybe you still have time to stop at the drugstore and pick up the sunscreen so good that you're going to want to use it and it's quite possibly going to be finished by the end of the weekend because it's that good and everyone keeps borrowing it.
The sunscreen is La Roche-Posay Anthelios Ultra Fluid Lotion which is a liquidy-milky sunscreen so light and weightless that you apply palmfuls and wonder where the heck it went. This is nearly unheard of for sunscreens that happen to be SPF 60 UVA/UVB Broad Spectrum, but it's true of this gem, and that's why you need it for the weekend.  It also doesn't have any ingredients that give it a whitish cast, which means you'll forget you ever applied it and you won't be able to tell in all those photos you'll be taking. You'll have no problems applying this to your face, neck, arms, hands, legs, on yourself, your kids, your dog, etc. because it's ultra-gentle being fragrance and paraben free.
It'll be the best $30 you ever spend on skincare.