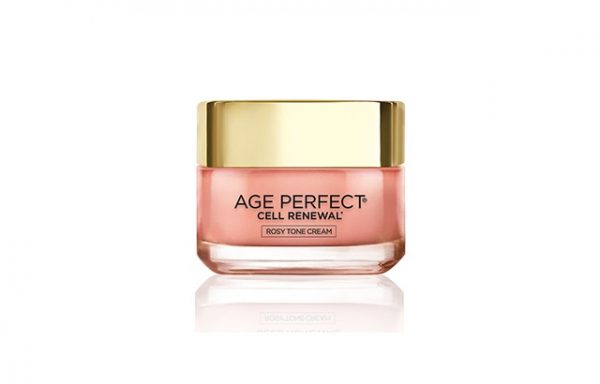 At first glance, it doesn't really seem appealing to rub a rosy-tinted moisturizer all over your face, even if you are into colour correction, but my skin needs a moisturizer so I thought I would give this a shot.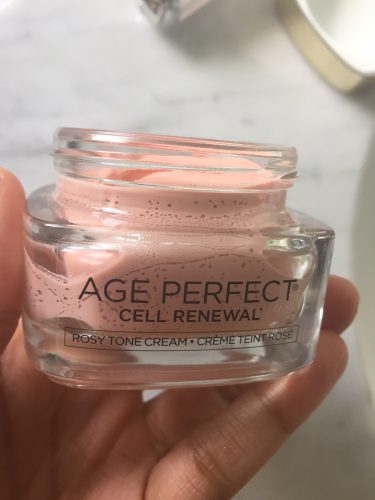 The upside is that the rosy tint didn't really show up on my tan skin – I tried it on my hands first, and when there was just some shimmer, I decided to go ahead and put this all over my face.  Maybe those who are very fair will notice more of a tint, but I definitely didn't and the shimmer was actually flattering and not too obvious.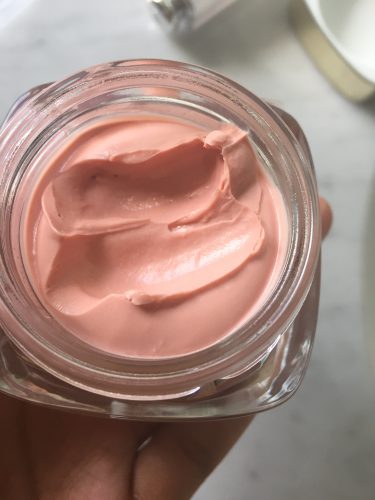 The cream actually has a bit of a waxy, almost whipped texture, that needs to be warmed up in your hands and then you can smooth it into your skin.  The moisturizing factor along with the shimmer really makes your skin look glowy.  The cream is whipped and filled with moisturizing ingredients such as squalene, glycerine, and mineral oil.  It's not a list of ingredients that I look for, since I like Hyaluronic Acid a lot for my skin, but I have found that super dry skin patches really benefit from a moisturizer that has mineral oil in it.
I find that it sinks into my skin pretty quickly and that makeup and sunscreen layer on top easily.
Pick it up on drugstores now.