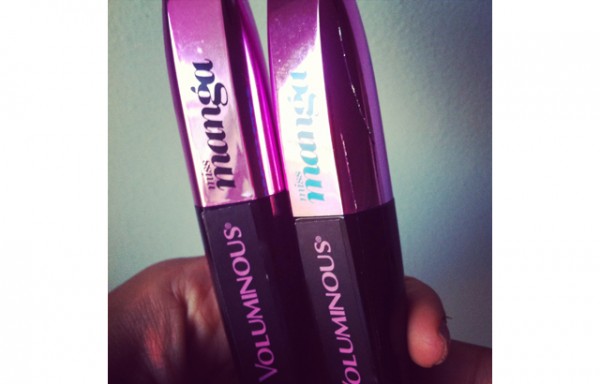 This is the hottest mascara in the L'Oreal Paris Voluminous family – Miss Manga has a cone-shaped wand that helps you get each and every lash: the pointy end is great for targeting the inner and outer corner of the eye, while the more full end is good for the middle of the lash line. The wand is also flexible. It has some give, so you can easily go over the entire lash, and the bendiness of the wand helps you not get any mascara on your eyelid (which always happens to me).
This is a lengthening mascara and it really delivers on the length and definition of lashes. It is a wet formula so there is no clumping, and you can layer it to get a little more volume.
My only gripe? I have oily eyelids and it smeared all over them by lunch which means that it's not a mascara that I continue to wear.
The mascara comes in black, violet, and turquoise and is in drugstores now! $10.99.