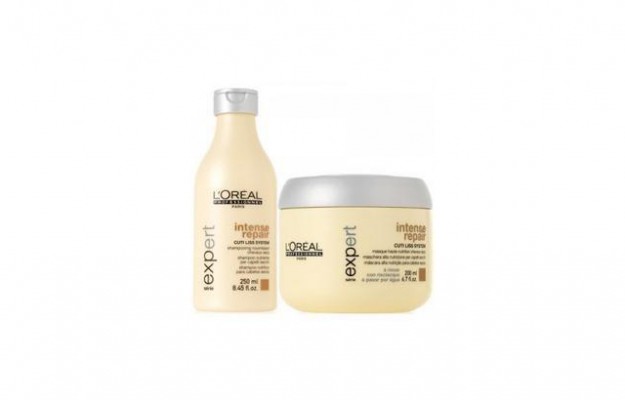 I have crazy fine hair that tends to get damaged easily, so I make it a point to use really moisturizing nourishing shampoos and conditioners on a regular basis.  That's why I turned to L'Oreal Professionnel's Intense Repair line.  Intense Repair is meant to nourish and hydrate dry hair while also adding volume.  Perfect for my hair's condition!
I noticed a difference right when I used this shampoo and conditioner in the shower.  The shampoo was cleansing but left some hydration on my hair, and the conditioner is a super-thick mask that really goes to work on dry and damaged hair. Immediately after my hair was lovely and smooth.  It already felt healthier.  Afterwards, brushing was a breeze, and blow-drying was easy.
The real testament to how well the Intense Repair works was when someone gave me a hug and commented on how soft my hair was.  Thinking back, I realize that the only thing I had changed was my shampoo and conditioner!  It really worked!
You can get L'Oreal Professionnel products at salons, and they are in the $20 range.  With this particular line from the series, I would say that the cost is totally worth it because you can feel the difference in your hair immediately afterwards.