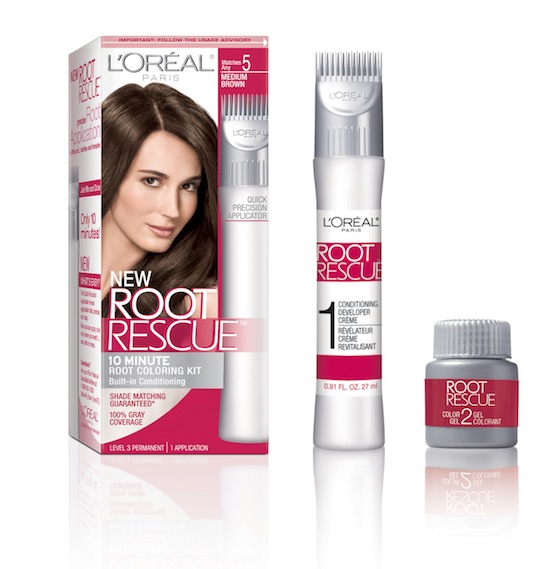 Choose this if you want to hair colour in a hurry and you are only interested in doing your roots.  L'Oreal's Root Rescue is not holy grail level product love, but it is a product that I would recommend and would use again.
Root Rescue is one of those products that is meant to be used to colour your roots in between at home or salon colourings.  As such, it has a small colouring comb head that lets you get to your roots easily, and you only get enough product that you can cover your roots.  Now, I would say that if you have over 50% grey and need to cover a lot of root area, this is not going to be enough product for you.  I would get two boxes.  But, if you only have some roots to cover, then this is your best bet.
I tried Root Rescue in dark brown and the colour was pretty much what it looked like in the box. It covered most (though not all) of my grey, and overall, I was happy with it because it did make it look as if I had just coloured my hair.  Though all my grey wasn't covered, most of it was and I was happy with the results because my roots weren't showing anymore.
You can pick up Root Rescue for about $10.99 at the drugstore.