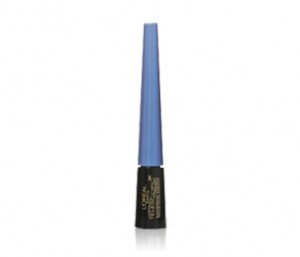 It seems that we are reviewing eyeliners today, and while the Estee Lauder one is good, this one is AMAZING.  Like, off the hook, don't travel without it, always have a backup amazing. It's just that good.
I love it because the line is a nice rich black which makes your lash line look phenomenal.  Also, it's waterproof so it doesn't come off until you want it to, and even then, you just rub your fingers over it and it comes off in one plastic line.
The applicator is a foam brush that is easy to control and stays the same no matter how many times you use the liner.
Awesome, and all available at the drugstore for $11.99.