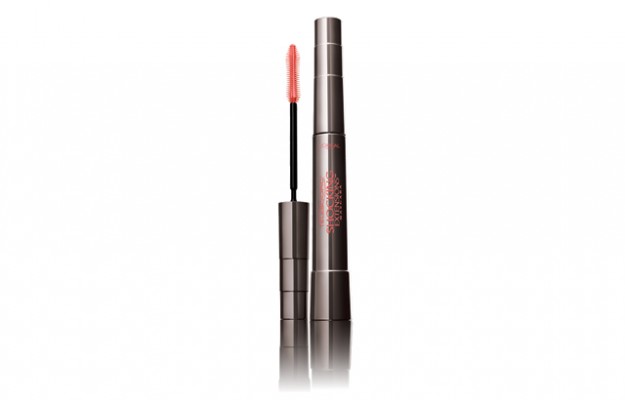 L'Oreal Telescopic mascara is basically Lancome Hypnose's less well known cousin. The wands aren't the same, but they're similar enough that if you've used one, you can get used to the other.
Both brushes actually have flat sides that hug lashes and deposit product on them.  The spindly comb follows the flat side and helps separate lashes and give them definition.
You have to try it to really get it.
The Shocking Extensions Mascara is pretty awesome because you can just keep building volume on it.  The mascara builds like no other but isn't too wet so lashes don't clump together.
It's tempting to keep applying coats – I'm addicted to layering mascara – but apply too much and you end up with major flaking throughout the day, so stop yourself at 3 coats, and enjoy your lovely lush lashes knowing that you are capable of restraint.
$12.99 at drugstores.