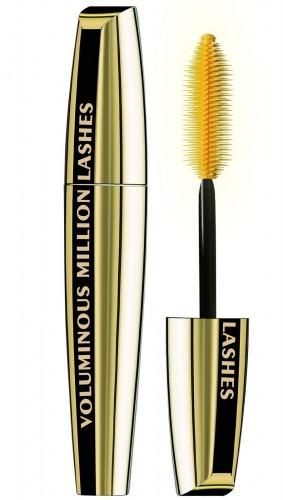 L'Oreal has been wanting to play with it's Voluminous mascara for years. They know they have a good thing on their hands and they want to capitalize on that. So this fall, they've come out with L'Oreal Voluminous False Lashes. The wand is tapered and this time the formula is thicker and more waxy.
I thought this would make the mascara a winner for me, but sadly that's not the case. I find the formula to be incredibly clumpy and dry and not as workable as the original. The tapered bristles are fine and they let you get into the inner corner of your eyes, but they're not spectacular. They're not adept at taking apart clumps and once you get a few lashes stuck together, it feels as if you're never going to be able to get them to come apart.
I was not a fan of this mascara. It is on drugstore shelves already, but I would rather use the original Voluminous.