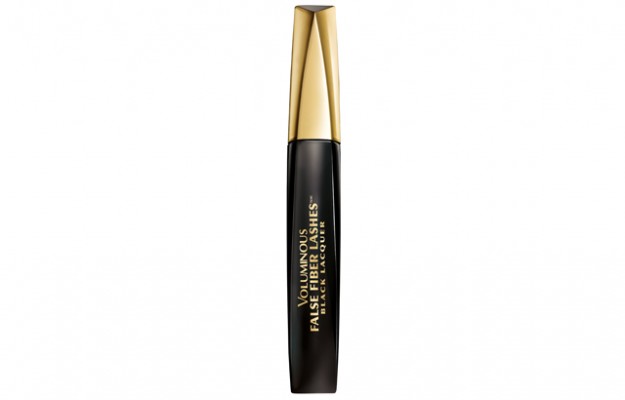 This is a new shade of the L'Oreal Voluminous False Fibers Lashes mascara, and it promises to have an ultra-black vinyl-like sheen.
What surprised me about this mascara is that there really are fibers in it! Check out the picture I took of the fibers sticking to the rim of the tube when I pulled the mascara wand out.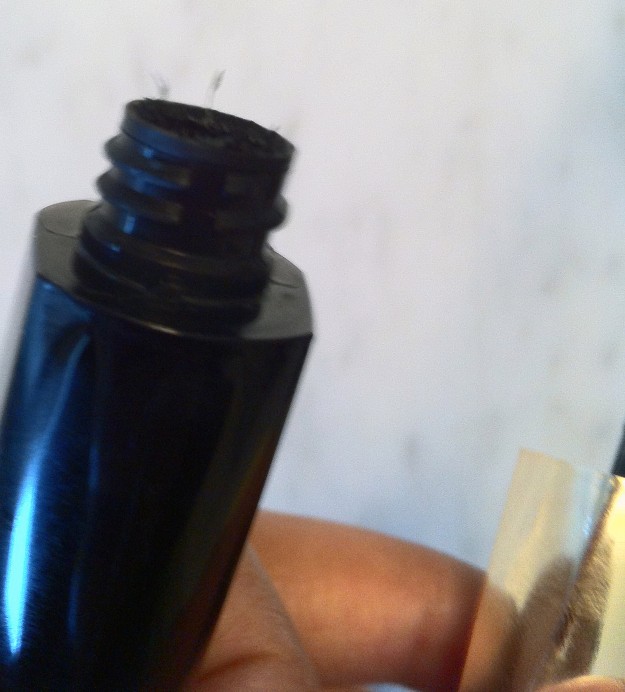 I think that it's these fibers that make this mascara work so well. It really is phenomenal to layer and you can achieve a lot of volume with the mascara. It just applies very smoothly, and works without any clumping. Whether you like a natural or more dramatic look (like I do), this mascara can work for both.
It also lasted the whole day without smudging at all, so I'm happy to say that it does have great staying power especially for those of us who have oily skin!
You can pick up the regular False Fibers Lashes now, or wait until July for the Black Lacquer version to come out. At drugstores for $11.99.