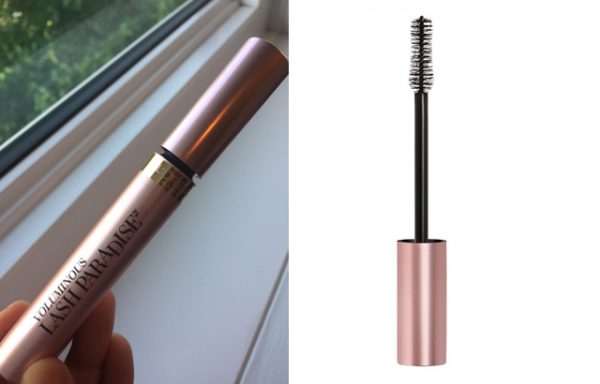 So L'Oreal's Voluminous Lash Paradise is maybe the most hyped mascara of the season.  You've probably seen it everywhere being compared to Too Faced Better Than Sex mascara, which itself was a very hyped mascara and worth the coin.
Maybe it's the rose gold packaging which is inspiring the comparisons and that's probably on purpose.
The thing is, these mascaras are actually different.  They have different wands, different formulas, and overall different feels when applied.
What made the Too Faced mascara so great was that it went on super thick from the very first swipe and instantly gave you thick and voluminous lashes.
Lash Paradise doesn't do that, but it does give some volume and length right from the get go, and lets you build as much volume as you want.  I actually like the Lash Paradise formula better than the BTS formula because it builds better, and the colour is a more pleasing carbon black rather than a blue-black.  It also lasts longer during the day and doesn't smudge on me like the BTS formula did – and keep in mind that I'm trying this during the peak of my summer, and I haven't had any problems with it.
I found this for a very reasonable $8.95 online.