This month, L'Oreal is launching their new line of skin care products called Youth Code.  Many of you must have heard about the line – it has been on every fashion and beauty site, and to create buzz, there was even a pre-sale of the products.
Youth Code can be thought of the drugstore equivalent to Lancome's popular Genefique line of products.  I'm actually a huge fan of Genefique, even though I don't think that they're doing something with my genes to make me look younger.  I have just found the products to be very well formulated and they have worked to lighten discoloration.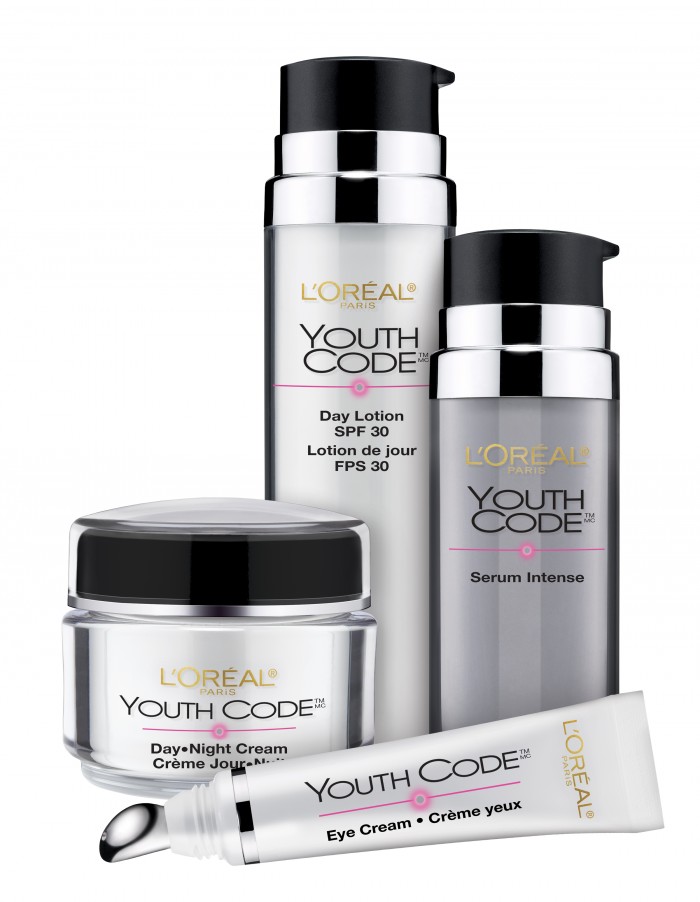 Youth Code also claims to use "gene science" to reduce signs of stress, fatique, and aging.  They say that it uses GenActiv Technology to reactivate the skin's repair genes to help fix the skin.
Actually, this is a good blend of peptides and hydrating ingredients to help the skin create a barrier against environmental stressors and thus look better than before.  Will this make you look younger?  Maybe.  If you haven't been using a good moisturizer before this, it will do a good job for you.
The Youth Code line includes a Day/Night Cream, a Day Lotion with SPF 30, an intense serum, and an eye cream.  Each product retails for $29.99.
I have to say that I really love that the eye cream has a metallic applicator tip, which feels cool to the under eye area, and works to provide immediate relief to tired eyes.  The eye cream also has a matte texture so you can easily use makeup after applying it!  Be careful not to apply too much, because it does have a tendency to ball up and that won't look cute.