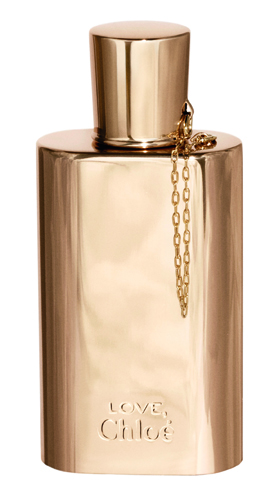 This is the neatest little gadget to come out in a little while.  The exclusive limited edition Love, Chloe purse spray comes in a rose gold case, that you need to unlock to take out the travel-sized bottle that's inside.  It won't spill or crack in your suitecase, and the best part is that the bottle contains two replacement bottles so you'll never be out of Love, Chloe.
To show you how it works, I decided to make a little video, because it's just too cool to explain in words. Check it out:
The details are pretty too – the chain means that you're not going to lose the cap, and the bottle is engraved with Love, Chloe.  It's going straight on my vanity while I wait for my next trip to come up.
$82 at Holt Renfrew.