Lush's Gorilla Perfumes is my favourite brand right now, and their new launch Dirty, reminds me why I love them so much.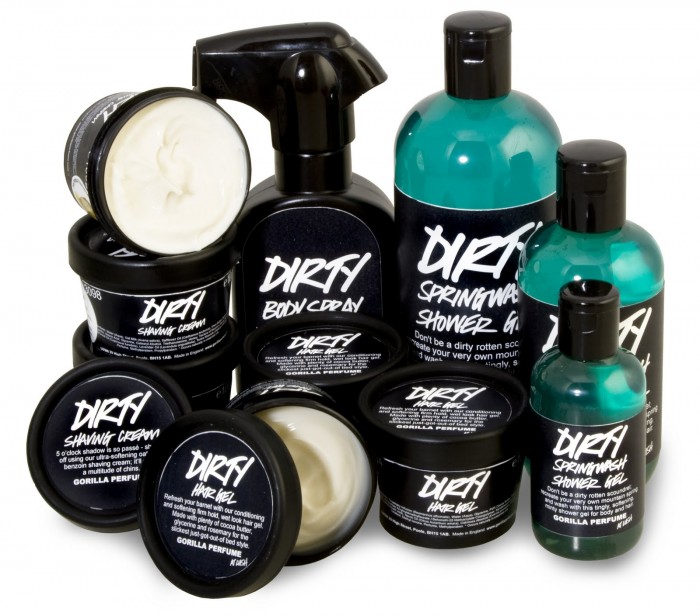 Dirty is a unisex fragrance, and it's really one that can be worn by men or women.
The scent is a mix of mint, lavender, tarragon, and sandalwood. It's not acidic and citrusy like most men's scents are, but it's fresh and clean and reminds me of chewing gum. It also smells really minty when you first spray it, but then turns into more of a mild sandalwood and lavender mix that's easy to wear. The overall effect is herby, green, and fresh. It reminds me of a rainy day in a herb garden or entering a spa because it smells so natural and clean.
The Dirty line has lots of products so that you can layer the scents. There's a shower gel which is super refreshing and makes your shower smells like a spa. There are also shaving cream and hair gel. Finally, there's a body spray that comes in a hardy Windex-like spray bottle. Don't let the bottle fool you though – the spray is strong and very long-lasting and it smells absolutely amazing. I do wear it but my favourite use for it is to spray it into my gym bag because it just re-energizes the smell of everything and lasts forever!
Check out Dirty at your local Lush store. Because it's a more masculine scent, it may be best to try before you buy because it's definitely not for everyone.