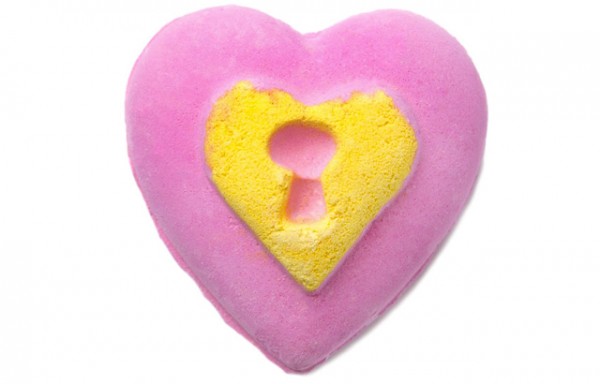 I'm happy to say that a Valentine's Day gift doesn't have to be anything crazy expensive.  Turns out that while we all want our partners to splurge on us, actually we spend much less than what we expect to receive.  So why not keep expectations in check, and go for a present that's pretty, special, and best of all, easy to find.
Head to a Lush shop, and you'll find something that's all of the above.  Yes, you're looking at some expensive soap and bubble bars and bath bombs that your significant other has been doing without, but this is how you're going to splurge this Valentine's Day.
My favourite product from their collection this year is the Love Locket Bath Bomb.  Just like a regular locket, this one opens up to reveal a smaller bath bomb inside, so while you could throw this whole thing into the bath and use it all at once, it's better to break it open and just use the middle and then each side.
The locket also has little hearts inside – but unlike paper hearts or plastic ones, these are made from agar agar (seaweed) so they're going to disintegrate and dissolve back into the ocean.  It's $11.95 so this isn't going to be the only thing you're going to gift, but it's a great starting point.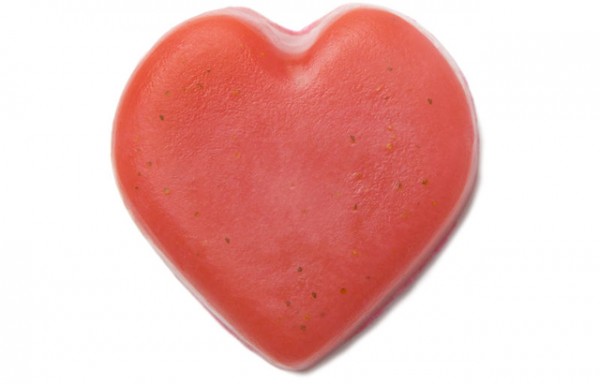 If you're significant other is more practical and sticks to showers instead of baths, splurge on the Cupid's Love soap ($6.95 each).  Like all the wonderful things at Lush, this one could have been made in your own kitchen, because it has ingredients like fresh passionfruit juice and soy yogurt, along with a fresh woodsy scent.  Rapeseed, Glycerine, and Coconut Oil means that it's moisturizing to use and not stripping the way that regular soap is.
Pick up this, and other lovely gifts at your local Lush store or online.