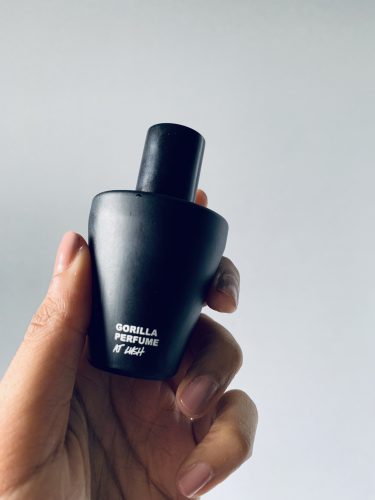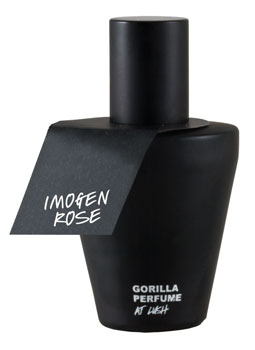 I first got @LushCosmetics Imogen Rose perfume 9 years ago when it first launched.  The perfume is discontinued now and Lush has new scents out in different packaging – the bottles actually have labels stuck on to them now, because as you can see, I lost the Imogen Rose label at some point, leaving me with a plain black bottle.
On to the subject of Imogen Rose, which I'll review in the 30 ml atomizer spray.  I'm a sucker for rose scents and this one is beyond perfume perfection.  Even after 9 years, the perfume inside the bottle smells amazing, because this is a bottle that doesn't let in any light!  I've also kept it in my basement away from any sunlight, so the juice inside should be good!  I can't see how much of the perfume is left, but because it's so strong and concentrated, I only need one spray of this and it lasts the whole entire day.
Imogen Rose is a fresh lusty rose that smells real.  You can smell a whole entire rose garden in just one spritz.  You get hints of green leaves and stems, dew, and even dirt in the whole mixture. The drydown has a bit of spiciness and a sweetness thanks to the amber, and it that warms on the skin and is absolutely a wonderful finish to the perfume.  Because the 30 ml size has 20% perfume materials, it is quite strong and very long lasting, a feature that I love.  I could smell this on me the whole entire day and that's definitely a plus.
I loved this perfume when I first got it, and I still love it today.  It smells like a Lush store would, and if you like that scent then you'll like this perfume too.