I'm so busy day to day that relaxing in the bath is the ultimate luxury for me.  And for a good bath the most important thing is to have good bath products.  If they smell good, then you'll actually want to sit in the bath for a while.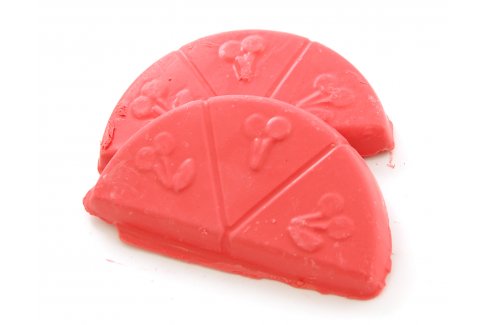 Last night I used Lush's Happy Blooming Bath Melt, and it was the first time in a long while that I had used one of their bath melts.  I wanted to try it because I knew that it would totally moisturize the water so that I wouldn't have to do anything after my bath.  Can you tell that I was really tired and just needed to relax?
Anyway, the Happy Blooming Bath Melt was a success because it smells so good.  The bath melt smells like cherry candy and is a mixture of cocoa butter and calamine powder, so you're at once being moisturized and sensitive skin is getting some calming TLC.
Using this Bath Melt was a real treat and as long as I can keep my house cool enough to keep these from melting, I'm going to keep using them.  Overall, I'd have to say that I like them better than the bath bombs, but not as much as the bubble bars, because having bubbles in the bath is still the ultimate.
You can get this at your local Lush store, or order online, which might be good because now Lush has lower shipping rates!