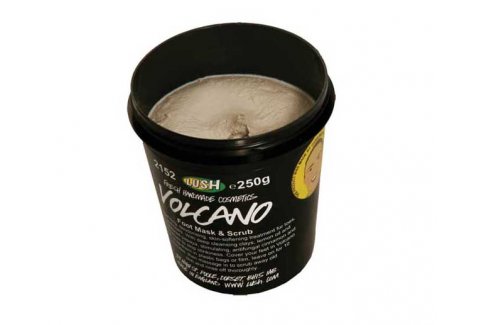 I love having spa nights, because sometimes staying in and chatting with the girls is so much more fun than going out.
The last time I had a spa day with my sister, she pulled out Lush's Volcano Foot Mask.  She was really looking for something to moisturize her feet and make them look presentable without going to a salon, so she thought a mask might do the trick.
The mask is kaolin-based, and this is usually what they use in products that absorb oil so of course, this mask isn't super moisturizing.  In fact, I found that on my already dry feet, it had almost no effect at all!
If you want to moisturize your feet, you may be better off using a moisturizing mask for your face, or just slathering a load of body butter on them and going to bed.  The Volcano Foot Mask is not going to do anything.