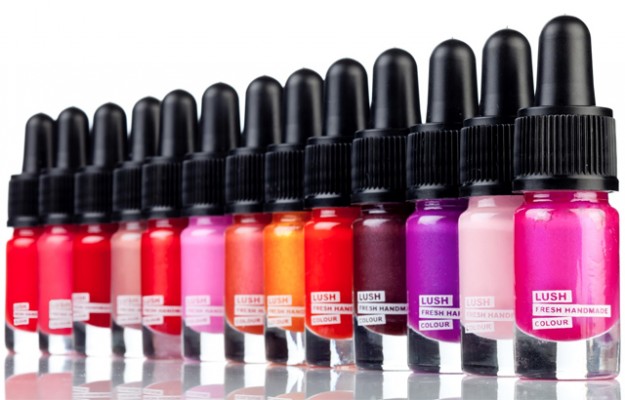 Emotional Brilliance is the name of the new line of face cosmetics from my favourite body care brand, Lush.  The idea is that you go with your gut – not with what you think will necessarily make you more attractive.
Go online or to the store, and they'll ask you to spin a colour wheel and then you pick the 3 colours that appeal to you the most, and then match you up with a coordinating eye and lip makeup.
Though the idea seems great in theory (yes, I want to wear a lip cream called perspective!), if you're paying $22.95 for a lip cream, it better be one that I love.  And that eye shadow (also $22.95) – it better make my eyes pop, regardless of its name and what I felt when I bought it.
Buying makeup is an emotion task – nothing makes me feel better than getting a makeover and buying a new foundation that I know is going to make me look better, but Lush takes it to a whole new level by giving you a feeling of empowerment and potential well-being if you could just select the right colour for what you want to feel.  My advice: skip the wheel, and go for the colour you really love.  The lip creams are especially delightful, and if you wear a lot of lipstick it'll be nice to wear a highly pigmented one that's natural.
That said, the natural formulations are actually usable and wear just like regular makeup.
Check out Emotional Brilliance at your local Lush store for the best experience.