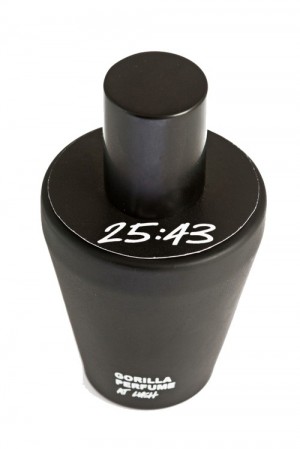 Yikes, I hate it when I look forward to a scent and then need to take a shower after one spritz. That's how I feel about 25:43, which was named after the amount of time it took to make it. The creator, Mark Constantine created this scent for his son Simon's wedding day. True to Lush's distinctive style, this scent doesn't strike you as traditional wedding day scent.
The perfume is not elegant or under the radar. It is not overly feminine or even masculine either. The scent sits squarely in the middle and actually reminds me of that loud and attending-grabbing relative who you would rather not have at your wedding.
The notes are lime tonka, lemongrass, vanilla and ylang ylang – all of which are so loud in this scent, that you don't know where to focus. One spritz and I couldn't stop smelling it everywhere. I would wear this at a wedding or at work just because it's such a loud scent.
This might be a scent that Mark was proud of, but doing something quickly doesn't meant that it's going to be the best, and I think some more time could have been spend really thinking through this scent. 1 oz is about $40 at Lush stores and online.