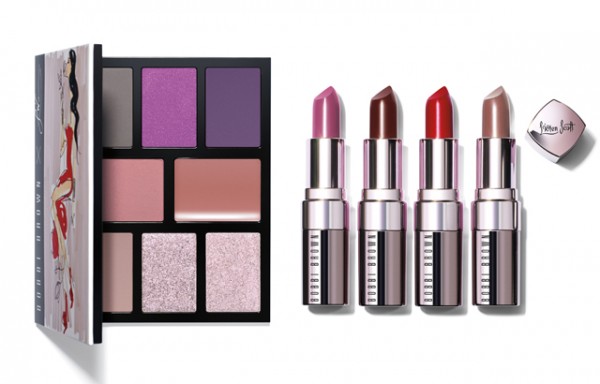 Exclusive to Holt Renfrew stores, this collection will be available March 1st and features limited edition products.
The Amnesia Rose collection was a collaboration between L'Wren Scott and Bobbi Brown. Bobbi Brown did the makeup for her Fall 2013 collection and the colours that she used are packaged in a chic palette – along with four lipsticks.
The Amnesia Rose Palette ($79) seems pretty versatile – great for day or night, with a combination of matte and sparkly, light and dark shades. It includes:
Amnesia Rose Eye Shadow, Silver Lilac Sparkle Eye Shadow, Pink Lilac Sparkle Eye Shadow, Iron Eye Shadow, Ultra Violet Shimmer Wash Eye Shadow, Mulberry Eye Shadow, Desert Rose Pot Rouge, Sand Pink Blush.
The lipsticks ($33) are in limited edition packaging, and the colours available are:
Heather Mauve, Wine, Vintage Red, Cosmic Lily.