Ask and ye shall receive.  I had no idea that people were so into lip balm reviews so here's one more!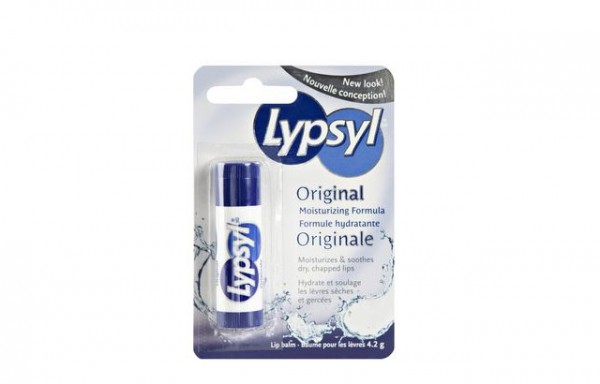 This week, I've been using Lypsyl lip balm.. and drum roll please…..
It blows Eos and Softlips Luxe out of the water!   My lips are so soft and smooth and I could actually notice the difference after the first day of use.
And get this: it's under $2 at the drugstore.
Doesn't that beat it all?
Ok, but there's some bad news to go with the good: this lip balm has petroleum jelly and paraffin in it so if you're looking for something more natural this will not be it.  It also doesn't claim to be organic, paraben-free, etc, but if you have really dry lips then I think it's the only way to go.  It also has beeswax and coconut oil in it, and they really play up the beeswax although I think it's the petroleum jelly that does most of the work.
The lip balm goes on so smooth and leaves a silky layer of hydration on the lips.  It's not thick like the Softlips luxe lip balm is, and it has no taste like the Eos lip balms.  You kind of forget that it's there, but your lips feel so good after having it on for a while.
Pick it up at drugstores. I guess this is the most effective lip balm that I've tried, but I would have to say that the Eos lip balm is still a favourite because I lean towards more natural ingredients.  But I'll be using the Lypsyl for the next little while and I'll even be using it on my kids because it's so effective and quick and if they don't get rid of dry lips immediately there's lots of picking going on, which is just gross and a great way to pick up germs.
This comes in regular, cherry flavour (which is not tinted but just smells like cherry), and sensitive (which has no flavour or colouring).