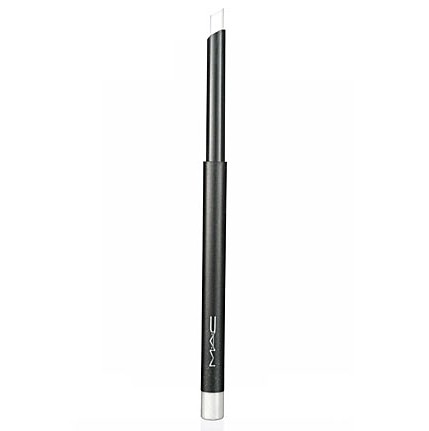 After reading about MAC's Brow Finisher in
WWW
recently, I was eager to give it a try. With 
'80s era
 Brooke Shields aspirations, I keep my brows as natural and full as possible so grooming support is a must to keep things neat. Most brow gels leave a subtle shine behind and I liked that MAC's wax-based product had matte finish instead.
The applicator is slender, similar to an eyeliner pencil, with a slanted wax tip. Although it applies smoothly, isn't sticky and leaves a colourless matte finish behind, I was disappointed with the results. Even after I experimented with the amount of product applied, the Brow Finisher just didn't hold my brows in place – especially at the outer ends. Plus if you use a powder to fill in your brows, the wax seems to dissolve it on contact.
MAC Brow Finisher didn't tame my somewhat unruly brows but it might be better suited to someone with a neatly groomed situation looking for minimal hold.
What's your favourite brow grooming product?