Kind of loving MAC's Champale collection because I think that neutral nude makeup is definitely having a comeback.  This time, skin is luminous, lips are a natural pink, and eyes are subtle not boring.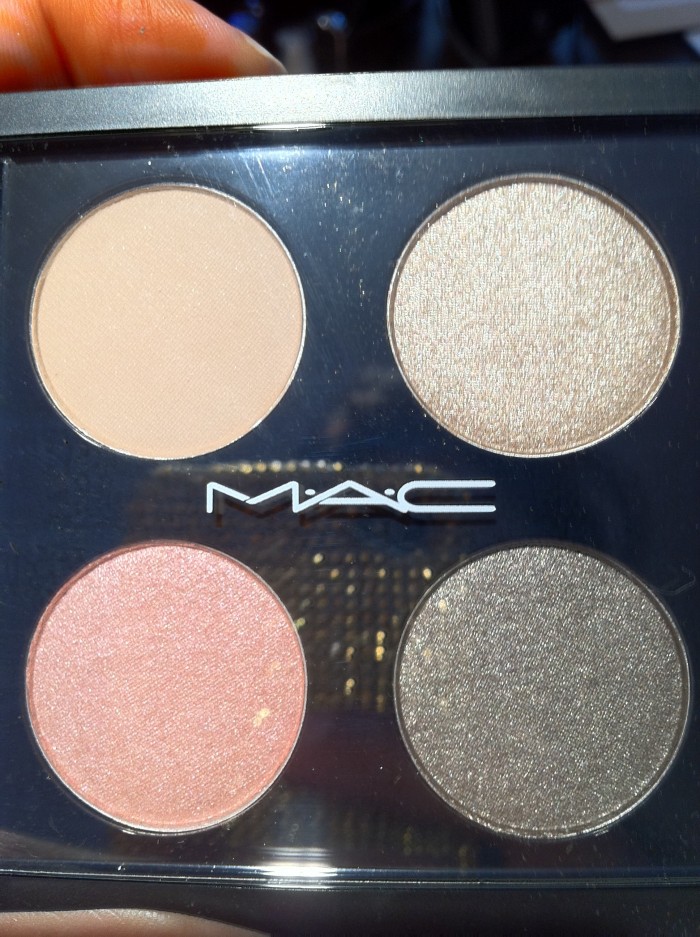 To that end, MAC's Caviar Dreams eyeshadow palette is a lifesaver.  It has 4 colours that are versatile, and I love the addition of a matte colour that you can use as a base.
Included are:
Brule – soft creamy beige (satin)
et tu, Bouquet? – frosted pale pink gold (frost)
Caviar dreams – dirty frosted pewter (lustre)
retrospeck – Beached blonde (lustre)
Caviar Dreams is my favourite colour – it's a pewter light enough to wear during the day as a bit of an understated smoky eye.  Also fantastic as a crease colour, especially when used with Brule.
Available at the MAC counter now for $43.
While you're there, you may also want to check out the latest offering of Paint Pots ($20) offered in the following colours:
Chilled on ice – frosted white gold
let Me Pop – frosted light copper
Vintage selection – frosted dirty peach
dangerous Cuvée – frosted cool grey