So yes, we've just singing the praises of MAC's Colour Forecast collection (which really does have something for everyone), and now we're urging you to head over to the Eaton Centre (if you live in Toronto, that is) and experience the collection for yourself at the MAC store!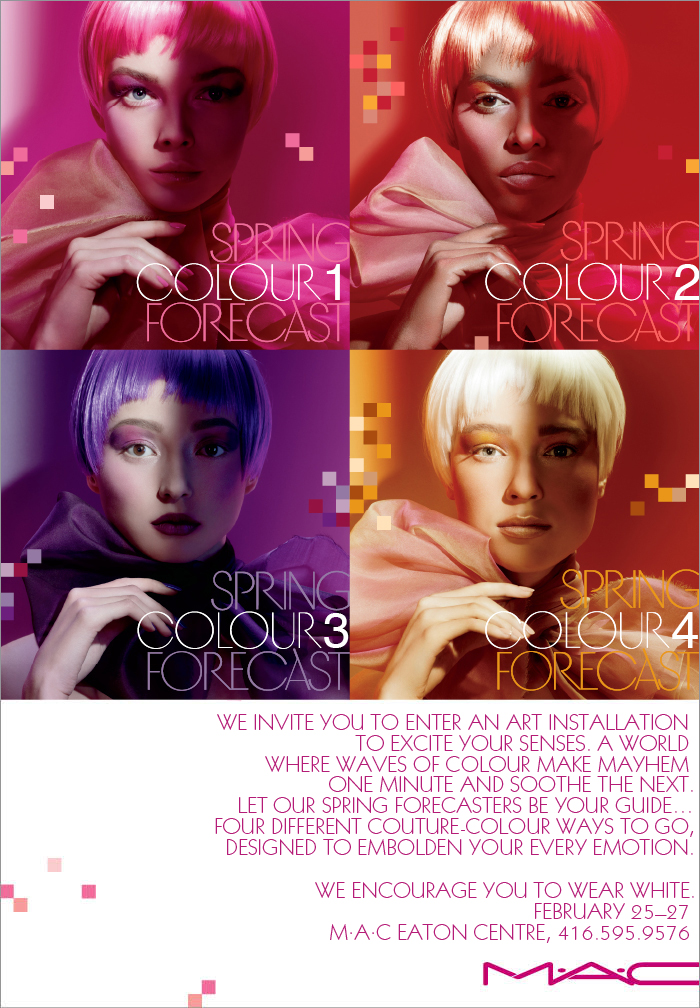 They will touch up your makeup using the Colour Forecast collection so that you can experience the products for yourself and their makeup will be done with a twist – it will be based on the trends seen on the runways for Spring 2010!  So you can get pretty and updated all in one visit to the MAC store.
The best part: there will be an iMac station so that you can take your picture and then upload it to your Facebook, Twitter, or what have you.
The event is on from Feb. 25-27.
Make an appointment for full makeup for $50: 416-595-9576