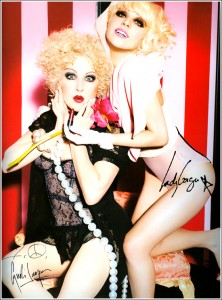 MAC has two new Viva Glam lipsticks out as part of their From Our Lips collection!  The new spokespersons are Cyndi Lauper and Lady Gaga, and each of them has their own lipstick shade.
Cyndi Lauper's shade is called Viva Glam Cyndi and is a coral-red lustre.  It's very pretty, can be worn sheer, and almost looks like a cherry lipstain on the lips.
Lady Gaga's colour is called Viva Glam Gaga and is more of a cotton candy pink that's still a lustre but is slightly more opaque in nature.  This colour didn't look good on me because it's so cool-toned.
The M·A·C AIDS Fund, the heart and soul of M·A·C Cosmetics, was established in 1994 to support men, women and children affected by HIV/AIDS globally. It is a pioneer in HIV/AIDS funding, providing financial support to organizations working with underserved regions and populations. To date, the M·A·C AIDS Fund has raised over $150 Million in 67 countries exclusively through the sale of M·A·C's VIVA GLAM Lipstick and Lipglass, donating 100 percent of the sale price to fight HIV/AIDS.
Promotion for the lipsticks have already begun, and the duo are at press ops already.  Below, Lady Gaga and Cyndi Lauper are at an event to raise money for AIDS research.  I'm surprised that they didn't maintain the look of the campaign, and I doubt that either of them are wearing their lipstick colour since it wouldn't show up quite that bright.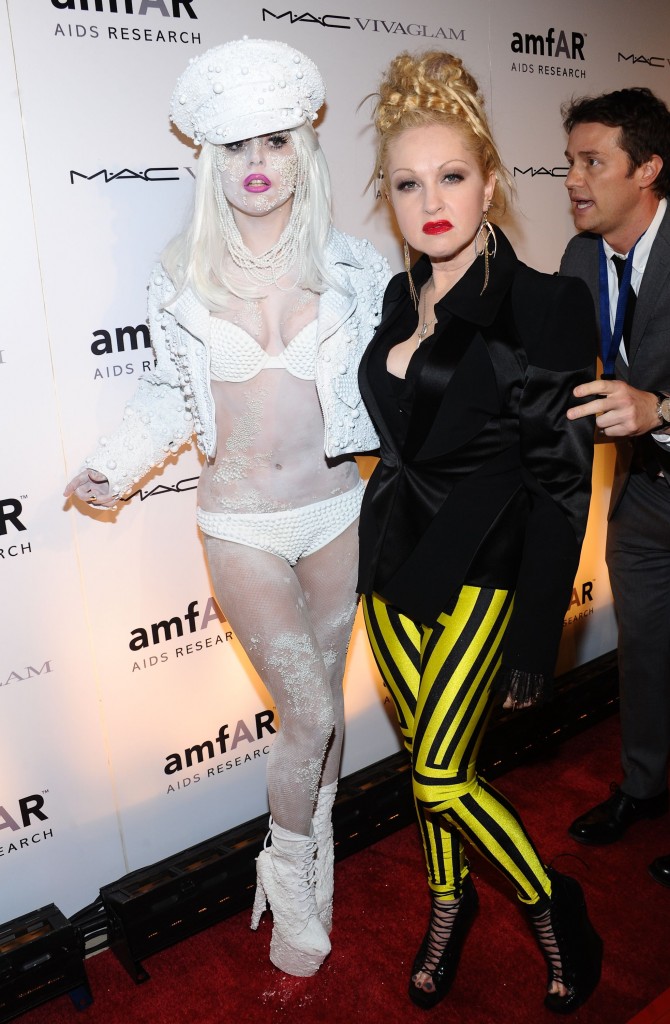 The campaign launches March 18th, which is when the lipsticks will be available at the counter.