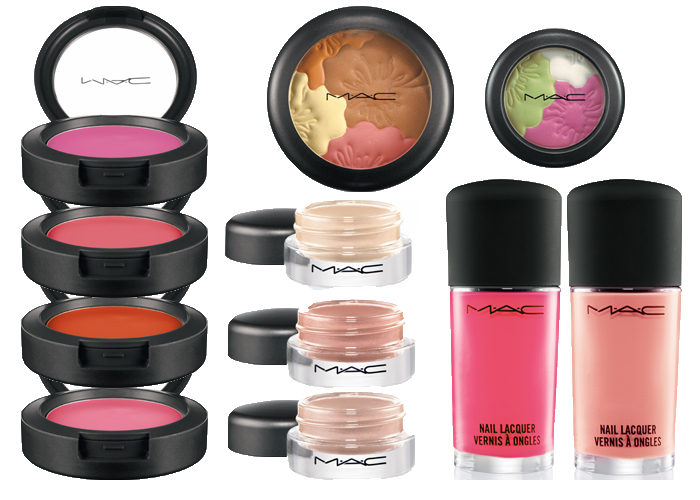 Although MAC has introduced some neutrals for the new year with it's All Races, Ages, Sexes collection, there are also tons of options for those who like colour thanks to the MAC in Lillyland collection! The collection is based on art by Lilly Pulitzer who creates fabric and prints in fun and bright colours.
I first learned of Lilly Pulitzer by watching Martha Stewart who is a fan of hers, and to be honest, I'm not really a fan of her designs. The colours are just too bright and too out there for my tastes, and I prefer clothing that's more classic even if it is colourful.
That said, I love wearing bright colours when it comes to makeup, and this collection has some great options if you're like me. There are the Blush Cremes that come in 4 colours, and I would say that these are the must-have products from this collection. They are highly pigmented but not greasy and blend to an almost matte finish. I've owned blush creams before and they always give me a natural-looking glow and are easy to work with.
Also worth checking out Pearlmatte Face Powder and the Pearlmatte Eye Shadow which are the tri-coloured pots at the very top. I love them because they're fun bright colours but you can opt to dip your brush in just one of the colours without getting all three.
The nail colours in this collection are Coconut Ice and Steamy (Left) and they are pretty spring colours as well.
If there's anything I would skip, it's the Lip Gelees that are offered this year. They're just too sparkly for my liking and I don't think that I'd be able to wear them with anything.