I'm kind of upset at MAC.  They are known for their foundation, which is widely available and comes in a plethora of colours.  It was the first foundation any brown girl ever bought and wore because she could find the perfect colour.  And now, MAC is backtracking to the time when there was no MAC…
New! from MAC! foundation colours that match EVERY colour!  We only brought out a handful of shades, but we're sure one will kind of match you!  And if it's doesn't, you can go to the many other foundation formulas that we have.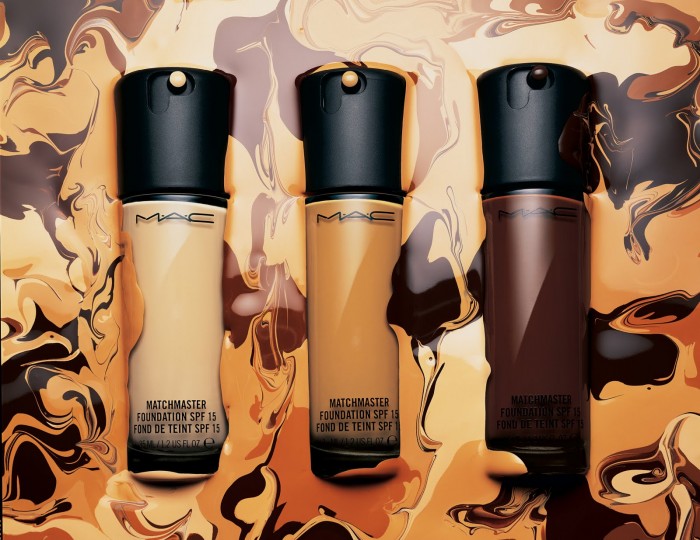 So… yeah… I'm not a fan behind the concept of Matchmaster foundation, because, of course, there isn't a foundation that can adapt itself to any skin tone, and though a MAC salesperson can talk you into buying a foundation and saying that it's the "best" match from the line… it might just not be a true match.
That said, if you can find a shade that really and truly matches your skin tone, check the foundation out because it's not bad.
The formula is a dewy matte finish that stays put all day even when you don't use powder.  Blush and highlighter blend like a dream on top of this, and your skin looks flawless but not at all like  you're wearing a ton of foundation.  The finish is medium, but you can layer on more if the need arises.
The foundation comes in 14 shades and retails for $39.  The shades are differently labelled than the regular MAC foundations, and I find that to be problematic as well because it means that regular MAC users have to do more searching to find their perfect shade.  I am usually an NC 40, and I wasn't sure if a 3.0 or a 4.0 would work for me, and in the end, neither were really perfect.
Pick this up at your local MAC counter.