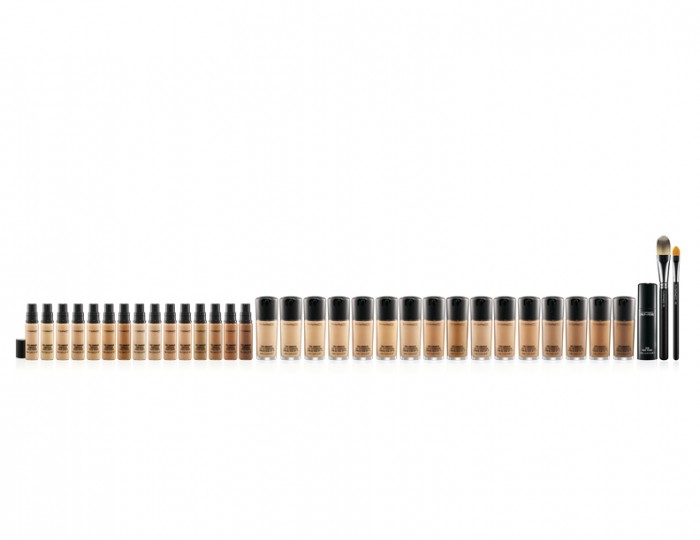 The new MAC Pro Longwear collection features a foundation, concealer and lipcremes.  The collection hit counters last week, and all the products are permanent!
I was probably most excited about the foundation because I feel like it's been a while since MAC released one.
The colours in the Pro Longwear collection run a little darker than usual – instead of an NC 35 like I normally am, I am an exact match for NC 30 with this foundation, so keep that in mind if you're ordering online.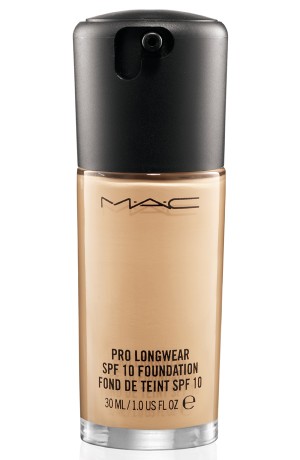 The foundation is medium coverage and dries really quickly so it's best to work in small parts of your face instead of doing everything at once.  I also prefered to use my fingers for the application because I know that this foundation will dry hard on the brush and then the final product on my face will be streaky.
Just after applying, I had to say that this foundation was slightly sticky.  My hair kept sticking to my face, and so I did have to apply a finishing powder to the foundation which took care of the problem.
This isn't a matte finish foundation – it's more of a natural finish, and I have to say that once I was done blending and applying, I absolutely LOVED how it looked on my skin.  It really has a skin-like finish and it doesn't have that obvious mask or caked on look that so many long-wear foundations can have. I have to make the distinction that this isn't a transfer-resistant foundation – so it will rub off on clothing or on your hand if you're pressing hard enough.
Left alone, however, it will wear on your skin for a whole day at the very least.  It's not mattifying so I did notice some oiliness on my skin at the end of the day.  I wouldn't say that the foundation looks like you just applied it – but it's still there at the end of the day and parts that you may have wanted to conceal will still be covered.
The foundation also photographs beautifully despite being SPF 25!
This foundation costs $35.50 Canadian.  The medium coverage may not be for everyone, but other than that I have to say that this is one of the best foundations I've tried in a long time, and it's one that I think will work for pretty much every skin type.  It rivals some of my favourite mineral foundations!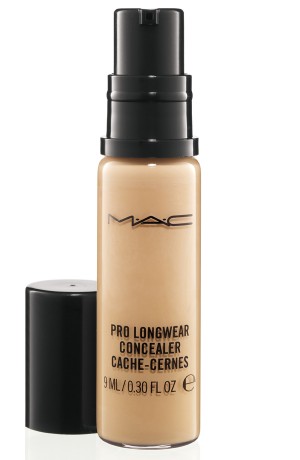 The Pro Longwear Concealer comes for $20 and is a creamy concealer that comes in a little pump bottle.  I found that it was easy to apply and blend and it ends up being a matte finish.  The concealer is of a thicker consistency than the foundation, so it covers more.  I really like it for putting on my eyelids because it doesn't crease for the entire day!  The only other product that's been able to stand up to my eyelids has been Urban Decay Primer Potion, and I have to say that I'm going to prefer using the concealer because it's the same colour of my eyelids and will cover any veins or darkness, which the Primer Potion did not do.
All in all, these are 2 of the best products at MAC – not only because they last a long time on the skin, but mostly because they actually look like your natural skin when you put them on!