Lips are definitely having a moment right now, and I love it because it means that you can focus on just clean skin and a good lip, and some how the look just seems to come together.
Although people might be getting tired of matte lipstick, I don't think that it's ever really going to go away because of its longevity.  It's nice to know that you can put a lip on and not have to worry about it until much later in the day. The best is when you look in the mirror and get the nice surprise of seeing your lipstick right where you put it.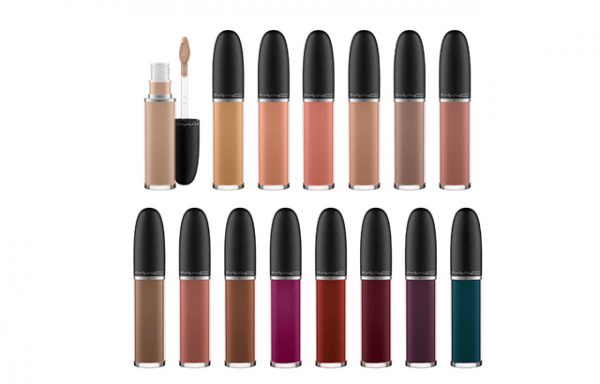 Now, MAC has 12 new shades of its RetroMatte Fluid Lip Colour in muted in deep tones – think about the greyish pinks and purples that we've been seeing more of, as well as more daring shades of browns and teals that are for the truly fashion-forward.
The shades are:
CARNIVOROUS blackened red
YOUNG ATTITUDE blackened teal
DASH O' SPICE yellow-beige
ESS-PRESSO deepened chocolate brown
SIMPLY SMOKED brown taupe
FLESH STONE greyed neutral brown
AU CHIC greyed beige
BURNT SPICE creamy dirty rose
SO ME greyed plum
TOPPED WITH BRANDY deep dirty rose
UNIFORMLY FABULOUS blackened grape
CHOCOTEASE warm chocolate brown
$21.00 US/$25.00 CAD at MAC counters and online.