MAC's Mineralize line is for those in the know.  If you know how to handle all that shimmer, Mineralize can be a beautiful thing, but if you're not adept with it, it can seem rather tiresome.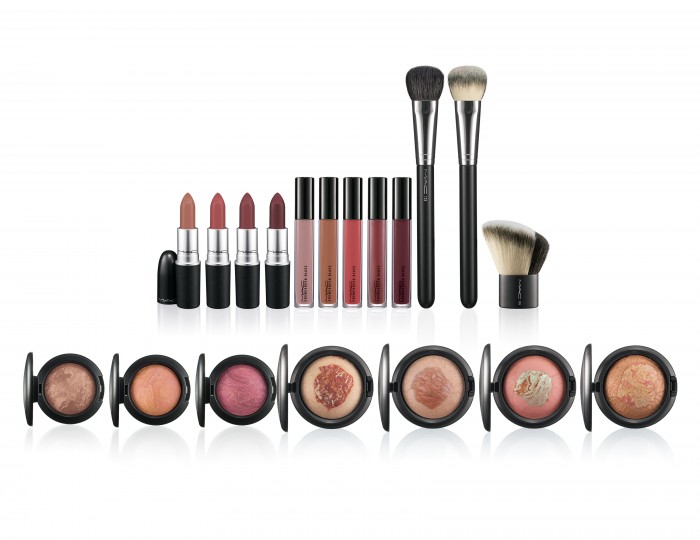 Clearly, though, there are enough people who LOVE the Mineralize line of products because MAC releases lines of just Mineralize items at least once a year, and this summer the collection included Semi Precious.
With tons of eyeshadow colours, blushes, and Mineralize Skinfinishes in the mix, there was a lot for those mineral lovers to choose from.
This season, I was smitten with the Mineralize Skinfinishes, specifically in Goldstone.

The colours above are Semi Precious Pearl, Semi Precious Crystal Pink, Semi Precious Rose Quartz, and Semi Precious Goldstone.
The Skinfinishes this season have an outer base colour in something neutral, and then have an inner colour of something contrasting or more interesting.  It's hard to use the outer colour without dipping in to the inner one, but thankfully, the colours end up mixing really nicely together.
On the skin, Goldstone reads as more of a copper than a plain brown and it actually makes for a great highlight to a tan, especially when paired with a coral blush.
Pick each up for $33.50 at your local MAC counter.