Warning: I am heavily leaning towards MAC foundation products these days.  I already love their Pro Longwear foundation because it lasts all day on my oily skin, and now this.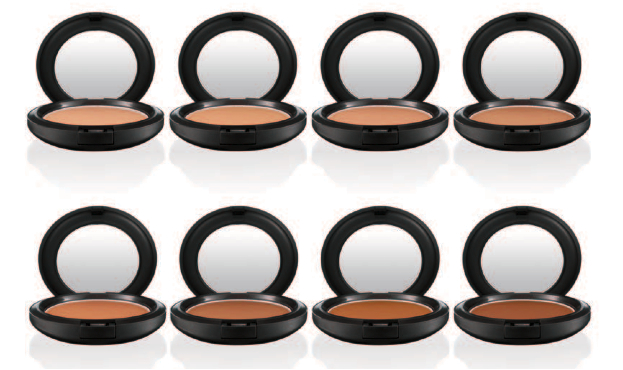 The Studio Careblend Pressed Powder came out not too long ago, and I've been testing it out.  I prefer using a loose powder on my skin, but I thought I would give this a try because it seemed to come in good colours, and I wanted something that wouldn't be too powdery.
Studio Careblend Powder is specially created so that it functions like a powder without being too dry.  It has oils and moisturizers in it so that it conditions skin and gives ultra sheer coverage. MAC says that it is
"formulated to provide a smooth, virtually invisible, fresh-looking finish, this soft, cream-like powder is carefully blended to provide the skin with extra care, nourishment and comfort."
"Studio Careblend Pressed Powder has a super comfortable, weightless cream-like feel on skin, thanks to our
unique botanical complex that consists of Safflower Seed Oil, Meadowfoam Seed Oil, Shea Butter, Olive Oil and
Lecithin.  This "Comfort Complex" helps contribute not only to the beautiful skin adhesion and flawless finish
look, but it also ensures that the powder will be non-drying, non-powdery and extremely comfortable to wear for
all skin types."
The powder is completely matte with no shimmer or shine whatsoever.  It seems to melt into skin when applied with a big fluffy brush, and you can wear it on its own for minimal coverage.
I've used it for about a week now, and I can definitely say that it sets foundation better than the average powder.  A tiny bit just takes off the shine so easily.  My foundation is also on my skin for a lot longer during the day, and even oils aren't making their way to the surface of my skin thanks to this powder.
Available for $27.50 at all MAC counters.