MAC's SuperGlass is for those lip gloss lovers who like a high-shine, and high sparkle lip gloss.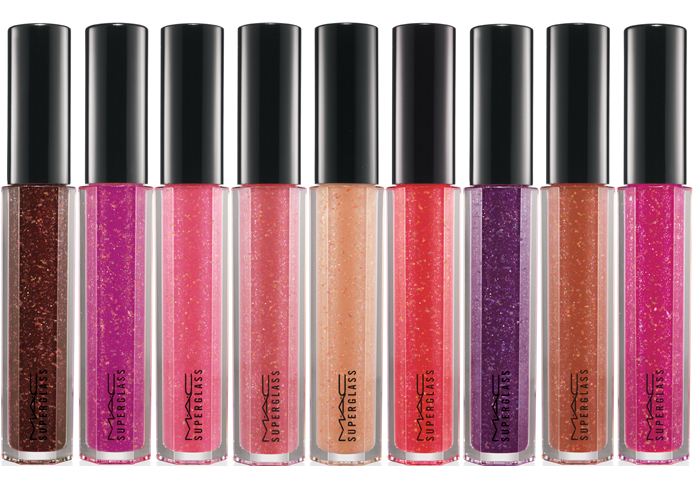 I, personally, do not like this formulation of glosses, because I've found the glitter chunks to be a little too big, and when the gloss wears off from my lips, the chunks are left behind.  Shimmer left behind is quite different – it lends a nice sheen to the lips and most of the time, that can be quite pretty to look at.  The chunky glitter?  Not so much… it kind of looks as if I was helping a 3 year old with his decoupage project over lunch, and that's definitely not the aim of wearing makeup.
The colours are pretty, and the pigmentation is pretty standard for MAC, but other than that, this was definitely a no-buy for me.